Huge 6 Room 2 Bedroom, 1 Bathroom Floor-Through, w/ Study + Garage option.
in Allston / Boston 02134.
Condo style living in the entire second floor in this 3 family Victorian house on Royal Street

~1250 sq. feet, plus common front porch, and yard. Totally renovated in 2005
and re-applianced in 2008, it has had the same single tenant since then.

Virtual Tour: CLICK HERE for PICTURES

- Quiet, clean, and close to everything in Allston and Harvard Business School
- No traffic noise.
- Laundry in basement
- Free on-street parking with no permit required.
- Close to the new Allston library
- Easy access on and off the Mass Pike [8 minute ride to the Prudential for $1]-
- Near Charles River
- Walk to the supermarket,
- Walk to Restaurants/ Bars in Allston Village and Harvard Square
- Walk to Green Line, 10 minutes / (Red Line) 15, or take Bus #66, 86, 71, 70 and 57.
- Use this MBTA Trip Planner to find out how to get to where you work from 51 Royal Street.

Everything Is Newly Renovated [2005] Click for FLOOR PLAN

New Kitchen: Huge kitchen with New Stove 1/08, and new refrigerator 1/08 and dishwasher 3/08 New base cabinets, sink, faucet, and ceramic tile counter put in 2005.

Nice Bathroom: Ceramic Tile Bath and Shower. Re-glazed tub, and a nice new toilet. Pristine, ample size bathroom.
Also features - High ceilings (9'2") and tons of big sash windows. You will have 13 windows total. Also the beautiful oak hardwood floors refinished. The back room has gorgeous wide plank pine.

$1650/mo.- Available May 1, 2009.
*$1650 for maximum two person occupancy. Add $100 per month for private garage.
For more than 2 people, add $200 per person.

Move In for first and last month's rent only. [No security deposit / No Fee]
Heat and Hot water are natural gas steam radiators - Electric, gas, cable, phone, and other utilities are not included in the rent.
----------------
Interested?
Call 617-266-8998 or 617-787-4944 - ask for Richard or Victoria. You can also email and put "Royal St. Apartment" in the subject line. richard@yourfavorite.com.
I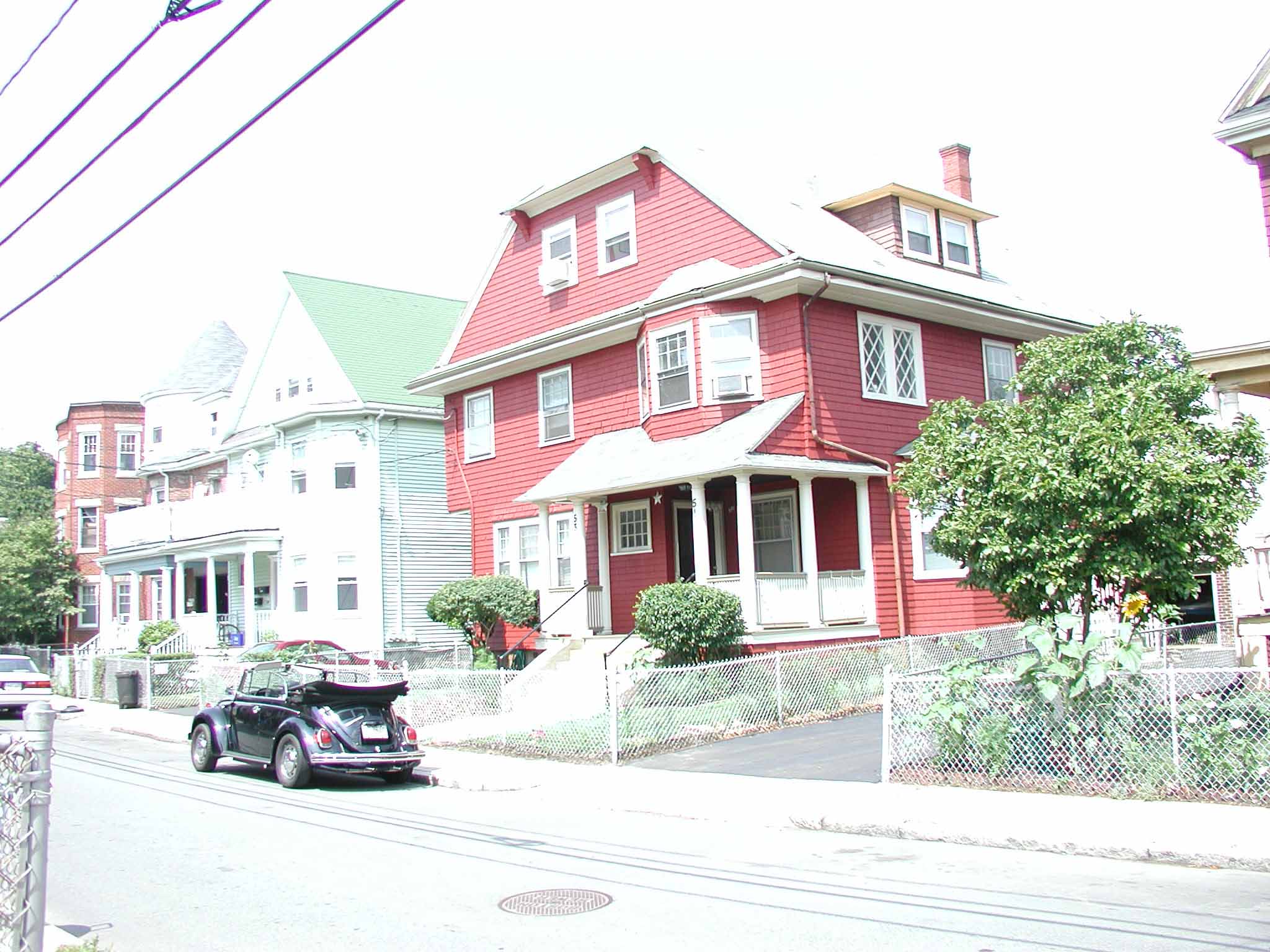 Would you like to know more about Royal Street?
Here is the Royal Street website: http://royal-street.com

HAVE A LOOK: Take a virtual tour of the unit. CLICK HERE for PICTURES
----------
Are you from out of town? Allston is West Boston, a part of the city of Boston. Allston is connected to Back Bay and Fenway neighborhoods by Commonwealth Ave., Storrow Drive and the Mass. Pike [90]. As you move from Back Bay to North Allston, or Lower Allston as it is sometimes called, the houses change from traditional brownstone row houses to a mix of 1880 - 1920 Victorian wood houses. 51 Royal Street is 9/10 mile from Harvard Square.
----------
What if I am a realtor and want to show this apartment - what is the deal?
Use of copyright images is prohibited unless prior express written consent is provided by the owner of royal-street.com. Images for use on realtor pages are for use listing the units published. In no circumstances may other images on this site be used for any other purpose without prior consent. If you have any questions about use of materials, use the contact form below. All of these images are copyright royal-street.com.

/547