Huge Renovated 6 Room 1 Bedroom Apartment with
Finished Basement & Garage in Allston / Boston 02134.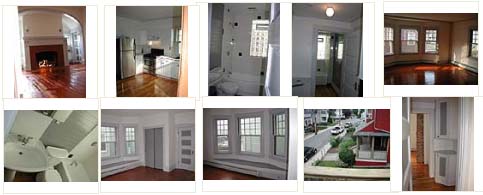 Condo style living in the entire first floor and bonus ~16'x25' finished basement
in this renovated 1890s, 3 family Victorian house on Royal Street

~1200 sq. feet, plus front porch, yard, and garage. Totally renovated
plus 400 sq. feet of newly finished basement, exclusive to this unit.

- Quiet, clean, and close to everything in Allston and Harvard Business School
- No traffic noise.
- Laundry in basement
- Free on-street parking with no permit required.
- Close to the Allston library (very nice) and New Library Park (Slated for Summer 2010)
- Easy access on and off the Mass Pike [8 minute ride to the Prudential for $1.25]-
- Near Charles River, Charles River Park, Playground, Tennis Courts, Basketball Courts, Pool, Skating Rink
- Walk to the supermarket, Star and Stop and Shop - Ride or T to Whole Foods, Home Depot, Target
- Walk to Restaurants/ Bars in Allston Village and Harvard Square
- Walk to Green Line, 10 minutes / (Red Line) 15, or take Bus #66, 86, 503, 503, 71, 70 and 57.
- Use this MBTA Trip Planner to find out how to get to where you work from 53 Royal Street.
- Private garage with remote control door opener.

Everything Is Recently Renovated

Kitchen: Huge kitchen with new stainless steel gas stove, stainless refrigerator with ice maker, and a new quiet 'no rinse' dishwasher, new kitchen cabinets, new tile counter top, new deep acrylic sink with a high faucet.

Bathroom: New Ceramic Tile Bath and Shower with glass block window. Re-glazed tub, and a nice new toilet. Pristine, ample size bathroom with giant pedestal sink. New medicine cabinet - go ahead and put your toothbrush down.
Gas Fire Place: A beautiful remote control gas fire was just installed in the 4 foot arched fireplace. Just click a button and the fireplace roars into action.
Also features - High ceilings (9'2") and tons of big sash windows. You will have 16 windows total. Also, the beautiful oak hardwood floors refinished to perfection.

$1895/mo.+ garage [optional] - Available SEPTEMBER 1, 2010
*$1895 for maximum two person occupancy, add $100 for garage parking for a total of $1995/mo.

Move In for first and last month's rent only. [No security deposit / No Fee]
Heat and Hot water are natural gas forced hot water baseboard - basement has electric heat, and these and other utilities are not included in the rent.
----------------
Interested?
Call 617-266-8998 or 617-787-4944 - ask for Richard or Victoria. You can also email and put "Royal St. Apartment" in the subject line. richard@yourfavorite.com.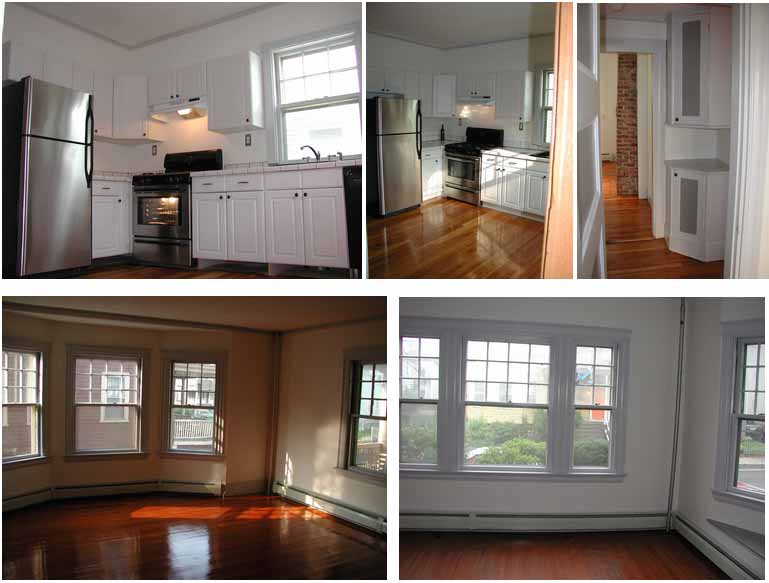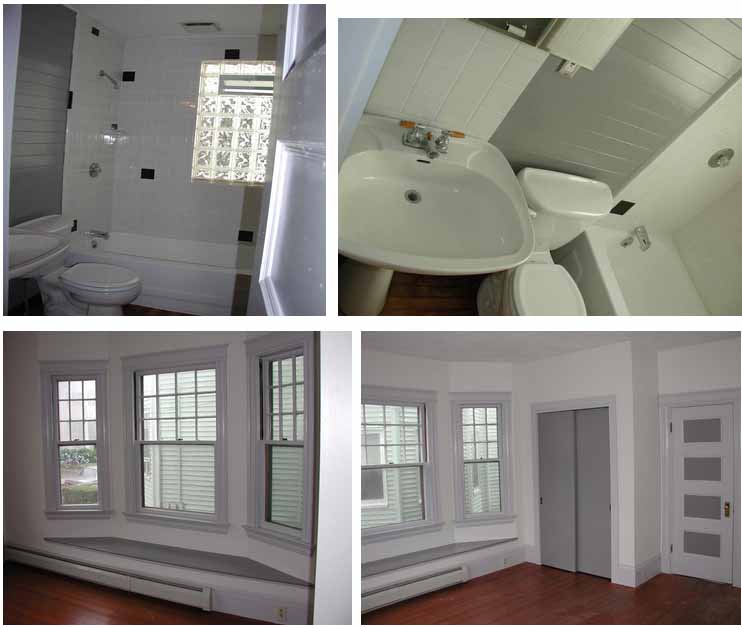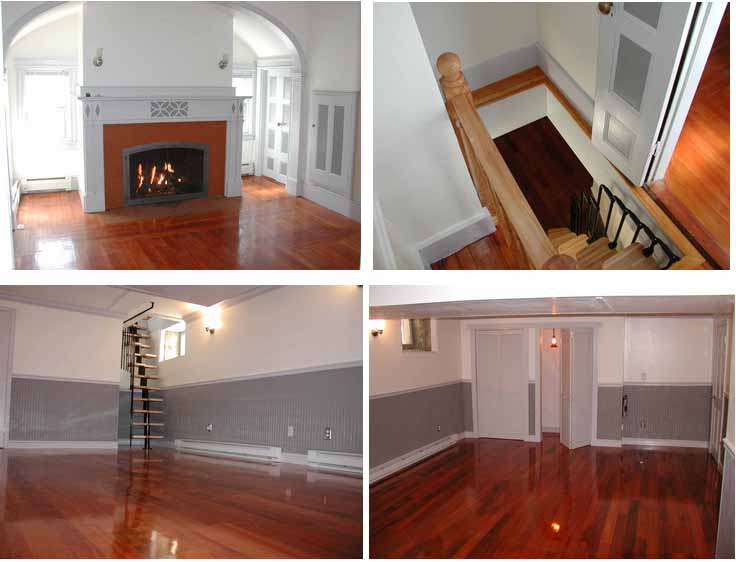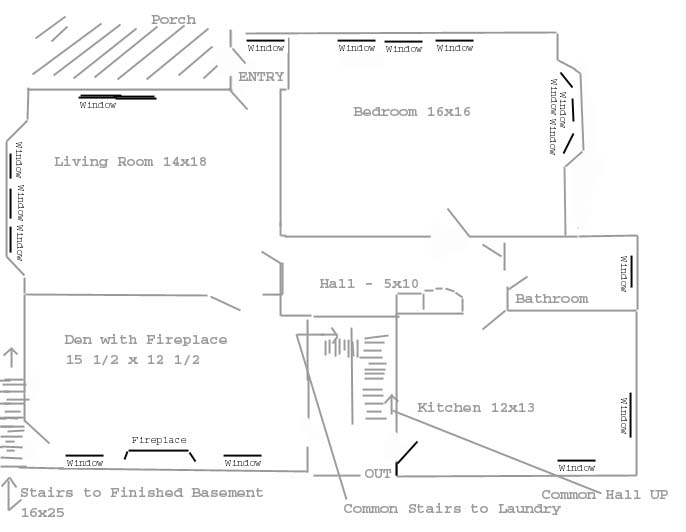 Would you like to know more about Royal Street?
Here is the Royal Street website: http://royal-street.com
----------
Are you from out of town? Allston is West Boston, a part of the city of Boston. Allston is connected to Back Bay and Fenway neighborhoods by Commonwealth Ave., Storrow Drive and the Mass. Pike [90]. As you move from Back Bay to North Allston, or Lower Allston as it is sometimes called, the houses change from traditional brownstone row houses to a mix of 1880 - 1920 Victorian wood houses.
----------
See what past tenants have said about living here:

---------------------------------------------------------
Richard,

You really have been awesome...I will very much miss Royal
Street so thank you for everything you've done for me.
It really was a great place to live!

--Sarah

---------------------------------------------------------
Richard - It's Katie ... from a few years ago!

I was coming up to Boston the weekend of July 14-16...
I will get in touch with you closer to the date if you
are going to be around. Hope all is well with you! Tell
Victoria I said hi!!!

(fyi, 47 Royal Street is still my 'most favorite'
apartment ever!!!)

-Katie

---------------------------------------------------------

Hi Richard and Victoria,

I'm very, very sad to let you know that we will not be renewing
our lease for our apartment.

I really wanted to let you know how much we have really loved being
your tenants, but even more importantly your neighbors. I hope that
I can keep in touch with you and (Victoria...) stop by your garden
in the Fenway once in a while! We can share vegetables and I can
bring some cupcakes.

Best,

Sara (and Chris & Carlos)


---------------------------------
Richard and Victoria,

First, let me say thank you all for being so accommodating. I love my
apartment, and I am truly fortunate to have such considerate and
responsive landlords.

I hope you all have a wonderful holiday that is full of cheer.

Regards,
Maurice

-----------------------------------
Richard and Victoria,

I had never lived in a place as long as I lived on Royal Street.
Thanks for treating me like family.

Matt
-----------------------------------
Virtual Tour: Click Here for even more pictures
If you are a realtor you can use these photos
- Realtors can show the apartment with call in advance notice.
- The owner will pay 1/2 fee for a 1 year lease at list price or higher.
Interested?
Call 617-266-8998 or 617-787-4944 - ask for Richard or Victoria. You can also email and put "Royal St. Apartment" in the subject line. richard@yourfavorite.com.